Meetings
2015
DOPAS project has been running for three years and DOPAS Work Packages WP3, WP4 and WP5 and DOPAS Management team have discussed integration and reporting of DOPAS results and reviewed the periodic report during week 40.

DOPAS management team and expert staff on experiments had an opportunity to visit in Morsleben repository to change information about in situ experiments related to the sealing and plugging. The former rock salt and potash mine was inspiring place to discuss the experimental details during the underground visit hosted by BfS.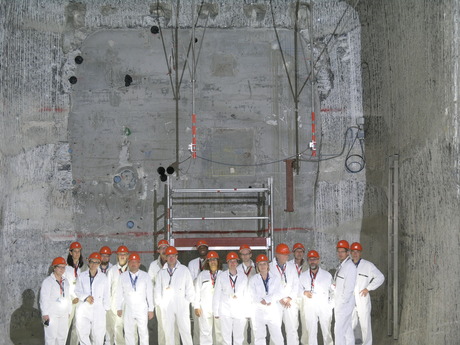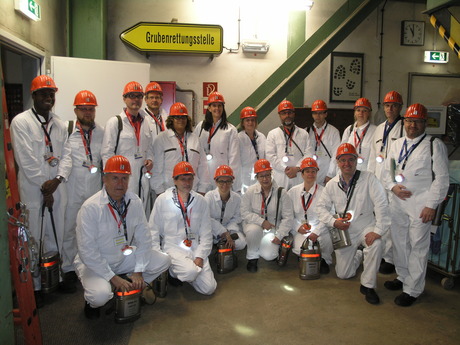 ---
DOPAS meeting to discuss design basis and reference designs for plug and seals was organised 11th and 12th of February in Vuojoki, Finland.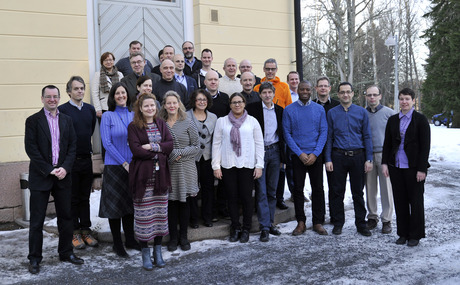 WP2 meeting in Finland Photo: Kati Kantonen
---
2014
The DOPAS WP3 and WP4 meetings took a place in Prague in December 2014, 9th and 10th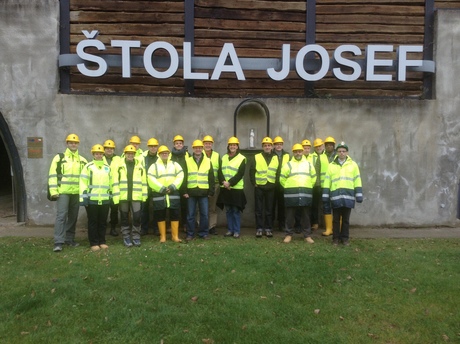 The DOPAS WP3 and WP4 meetings in Prague 2014.

The DOPAS General Assembly 3 was held in Châtenay-Malabry cedex, France November 25th, 2014
DOPAS WP5 meeting was held 24th of September in Berlin
DOPAS Management team meeting 2 and WP3 and WP4 meetings was hosted by GRS in Berlin 2nd and 3rd of April.


2013
DOPAS General Assembly 2 was hosted by VTT at Espoo in Finland 10th of December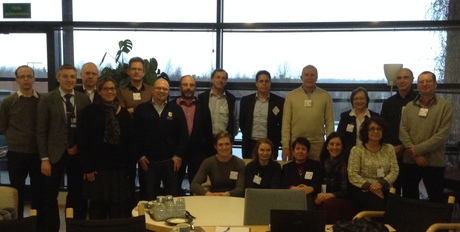 General Assembly discussed the progress of the DOPAS project. Photo by Markku Leivo/VTT.
WP3 and WP4 meeting was held 9th -10th of October in France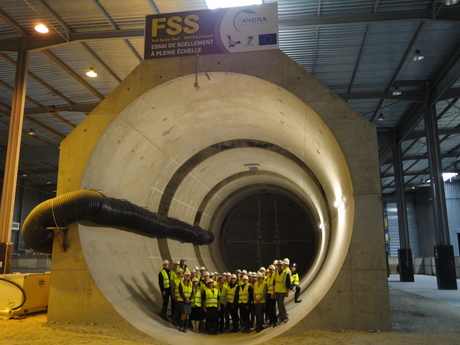 WP3 and WP4 meeting participants in front of FSS Experiment in Saint Dizier October 2013
WP5 Task meeting was held in Berlin 11th of September 2013

The DOPAS Management Team meeting was held in Prague 18th of June 2013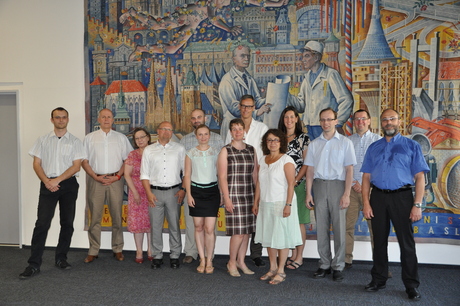 Czech Technical University hosted the meeting. Photo by Dana Pacovska/CTU

The WP2 Task meeting was held in Stockholm 11th and 12th of February 2013
The WP3 internal meeting was held in Äspö 13th of February 2013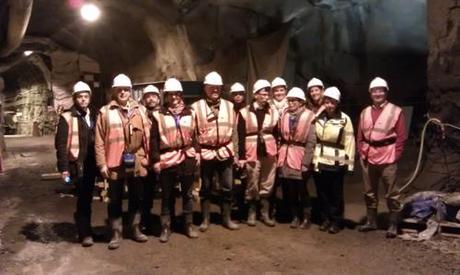 WP3 meeting participants in Äspö HRL during the DOMPLU site visit. Photo: Pär Grahm SKB
2012
The DOPAS project kick off was held in Eurajoki Finland, Vuojoki Mansion 5th and 6th of November 2012.