ewogICJzcmNzZXR0aSIgOiAiIiwKICAiZWxlbWVudF9tb2RlIiA6ICIiLAogICJlbGVtZW50LmNvbXBvbmVudCIgOiAidHJ1ZSIsCiAgImVsZW1lbnRfcGF0aCIgOiAiamFldHR1L2p1bGtpbmVuL2Jhbm5lciIsCiAgImVsZW1lbnQub25sb2FkIiA6ICJjbGllbnQiLAogICJlbGVtZW50LjgiIDogInRydWUiLAogICJlbGVtZW50LjYiIDogImZhbHNlIiwKICAiZWxlbWVudC41IiA6ICJmYWxzZSIsCiAgInNlY3Rpb24iIDogImRlZmF1bHQiLAogICJlbGVtZW50LnB1YmxpY2xpbmsiIDogIi9lbGVtZW50Lmh0bWwuc3R4IiwKICAiaW1wb3J0cGF0aCIgOiAiL3dlYmNvbXBvbmVudHMvamFldHR1L2p1bGtpbmVuL2Jhbm5lciIsCiAgIlVJRCIgOiAiaWRnbUV2R0ptZmsiLAogICJjc3MiIDogImNzcy9iYW5uZXIuY3NzIiwKICAiZGF0YV9saXN0ZW5lcnMiIDogImphZXR0dS9qdWxraW5lbi9iYW5uZXIiLAogICJjbGFzcyIgOiAic3RhdG9lbGVtZW50IGphZXR0dS1zaXNhbHRvc2l2dS1iYW5uZXIgZC1mbGV4IGZ1bGwtd2lkdGggY29udGVudC1tb2R1bGUtLWJsb2NrIHNob3ctb3V0bGluZSBpcy1jb25uZWN0ZWQiLAogICJjYXJkY2hhbm5lbCIgOiAicHVibGljIiwKICAiQ1VSUkVOVFBBVEgiIDogIi9qYWV0dHUvanVsa2luZW4vYmFubmVyL2phZXR0dS9qdWxraW5lbi9iYW5uZXIvIiwKICAicGFha3V2YWltYWdldXJsIiA6ICIiLAogICJlbGVtZW50LmxpbmsiIDogIi9lbGVtZW50Lmh0bWwuc3R4IiwKICAidXJsZXhlY3V0ZXBhdGgiIDogIi9jaGFubmVscy9wdWJsaWMvd3d3L3Bvc2l2YS9lbi9pbmRleC9wb3NpdmEvbVFkVVhOQndDL25VTldhNE9ENiIsCiAgInNraW4iIDogImJhbm5lci5odG1sIiwKICAiZWxlbWVudC5sb2FkIiA6ICJjbGllbnQiLAogICJjaGFubmVsLmxhbmd1YWdlIiA6ICJlbiIsCiAgImVsZW1lbnQubW9kZSIgOiAiZWxlbWVudCIsCiAgIklOU1RBTkNFSUQiIDogImdtRXhZenpJQyIsCiAgImVsZW1lbnQubGFuZ3VhZ2UiIDogImZpIiwKICAiZWxlbWVudC5wYXRoIiA6ICJqYWV0dHUvanVsa2luZW4vYmFubmVyIiwKICAiZWRpdHVybCIgOiAiL2Jpbi9nZXQvdmVkL25VTnF1V3BOcy5uVU9vWHI1cTAuMHRHNWxnY05JIiwKICAicHVibGljdXJsIiA6ICIvZWxlbWVudC5odG1sLnN0eCIsCiAgIiIgOiAiIiwKICAiR1VJRCIgOiAiIiwKICAidmlld3VybCIgOiAiL2Jpbi9nZXQvdmlkL25VTnF1V3BOcy5uVU9vWHI1cTAuMHRHNWxnY05JIgp9
ewogICJlbGVtZW50X21vZGUiIDogIiIsCiAgImVsZW1lbnQuY29tcG9uZW50IiA6ICJ0cnVlIiwKICAiZWxlbWVudF9wYXRoIiA6ICJwb3NpdmEtcHViL29zaW9ubmltaSIsCiAgImVsZW1lbnQub25sb2FkIiA6ICJjbGllbnQiLAogICJlbGVtZW50LjgiIDogInRydWUiLAogICJlbGVtZW50LjYiIDogImZhbHNlIiwKICAiZWxlbWVudC41IiA6ICJmYWxzZSIsCiAgInNlY3Rpb24iIDogImRlZmF1bHQiLAogICJlbGVtZW50LnB1YmxpY2xpbmsiIDogIi9lbGVtZW50Lmh0bWwuc3R4IiwKICAiaW1wb3J0cGF0aCIgOiAiL3dlYmNvbXBvbmVudHMvcG9zaXZhLXB1Yi9vc2lvbm5pbWkiLAogICJVSUQiIDogImlkZ21FZ0Z0QmpZIiwKICAiY3NzIiA6ICJjc3Mvb3Npb25uaW1pLmNzcyIsCiAgImRhdGFfbGlzdGVuZXJzIiA6ICJwb3NpdmEtcHViL29zaW9ubmltaSIsCiAgImNhcmRjaGFubmVsIiA6ICJwdWJsaWMiLAogICJDVVJSRU5UUEFUSCIgOiAiL3Bvc2l2YS1wdWIvb3Npb25uaW1pL3Bvc2l2YS1wdWIvb3Npb25uaW1pLyIsCiAgInVybGV4ZWN1dGVwYXRoIiA6ICIvY2hhbm5lbHMvcHVibGljL3d3dy9wb3NpdmEvZW4vaW5kZXgvcG9zaXZhL21RZFVYTkJ3Qy9uVU5XYTRPRDYiLAogICJlbGVtZW50LmxpbmsiIDogIi9lbGVtZW50Lmh0bWwuc3R4IiwKICAic2tpbiIgOiAiL3Rvb2xzL2VsZW1lbnRzL2VsZW1lbnQvc2tpbnMvaHRtbC9lbGVtZW50Lmh0bWwiLAogICJlbGVtZW50LmxvYWQiIDogImNsaWVudCIsCiAgIklOU1RBTkNFSUQiIDogImdtRWlNZEIwdSIsCiAgImVsZW1lbnQubW9kZSIgOiAiZWxlbWVudCIsCiAgImNoYW5uZWwubGFuZ3VhZ2UiIDogImVuIiwKICAiZWxlbWVudC5wYXRoIiA6ICJwb3NpdmEtcHViL29zaW9ubmltaSIsCiAgImVsZW1lbnQubGFuZ3VhZ2UiIDogImZpIiwKICAicHVibGljdXJsIiA6ICIvZWxlbWVudC5odG1sLnN0eCIsCiAgImVkaXR1cmwiIDogIi9iaW4vZ2V0L3ZlZC9uVU5xdVdwTnMublVPb1hyNXEwLjB0RzVsZ2NOSSIsCiAgIiIgOiAiIiwKICAiR1VJRCIgOiAiIiwKICAidmlld3VybCIgOiAiL2Jpbi9nZXQvdmlkL25VTnF1V3BOcy5uVU9vWHI1cTAuMHRHNWxnY05JIgp9
Things to see in Olkiluoto
ONKALO exhibition
The ONKALO exhibition covers the final disposal solution and the research currently under way in ONKALO to ensure the suitability of the bedrock for final disposal. Visitors will also be introduced to barriers intended to prevent the release of radioactive materials, final disposal equipment and machines, and the construction of the underground facilities.
The research area of the repository for operational waste (VLJ) 60 metres below ground level gives a good impression of the scale of the final disposal operation. Before the construction of ONKALO, the exhibition space was used to conduct studies and surveys on tunnel excavation and the drilling of deposition holes. The research activities left the space with three deposition holes and a deposition tunnel a few metres in length.
The space is still being used to conduct research activities related to the final disposal of low and intermediate level reactor waste. At the moment, a joint longevity study of TVO and Fortum is under way.
The ONKALO exhibition also features introductions to a variety of job descriptions related to final disposal research. For example, visitors can test their rock surveying skills as a geologist, calculation skills as a canister developer and measuring skills as a chemist. You can also test and feel the composition of bentonite clay and use the equipment to compress a small bentonite pellet to take home as a memento.
To visit the ONKALO exhibition, please reserve a guided group tour for Olkiluoto.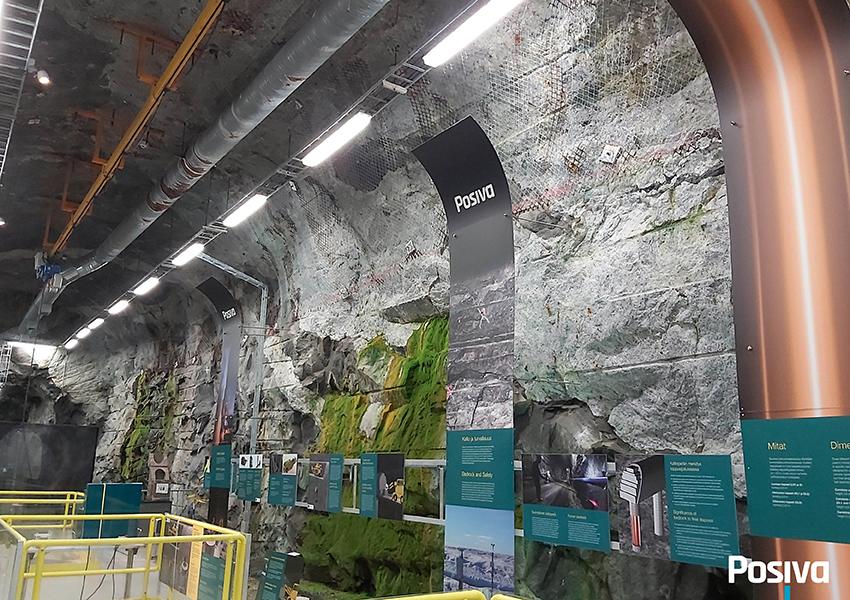 Electricity from Uranium exhibition
At the Olkiluoto Visitor Centre, you can familiarise yourself with the operating principle of the nuclear power plant and the journey that the uranium fuel makes from bedrock to bedrock. Prepared jointly by TVO and the Finnish Science Centre Heureka, the Electricity from Uranium exhibition to see, discover and try things out for yourself.
The science exhibition contains a wealth of information about nuclear power. Get answers to your questions by pressing buttons, pedaling a bicycle and delving into a variety of information packages. You can explore the exhibition in any order you wish or use an exhibition brochure. The presentations are provided in Finnish and English.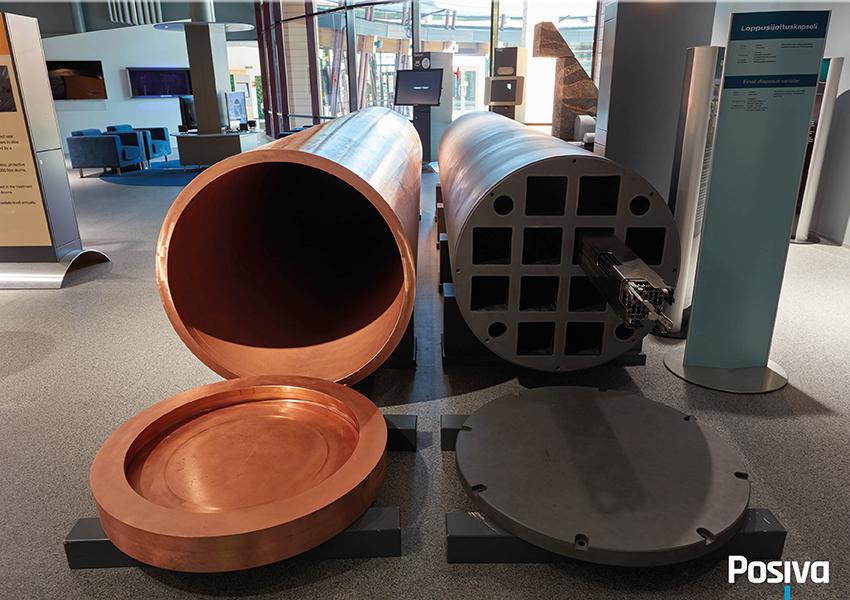 Olkiluoto Observation Trail
Explore nature in the Olkiluoto area! The Olkiluoto Observation Trail provides the opportunity to learn about the special characteristics of nature in Olkiluoto and the environmental research being conducted in the area. The Power from Nature trail spans about a kilometre through forest and seaside environments, passing right by a nature preserve. The trail starts and ends at the Olkiluoto Visitor Centre and is open during the summer season.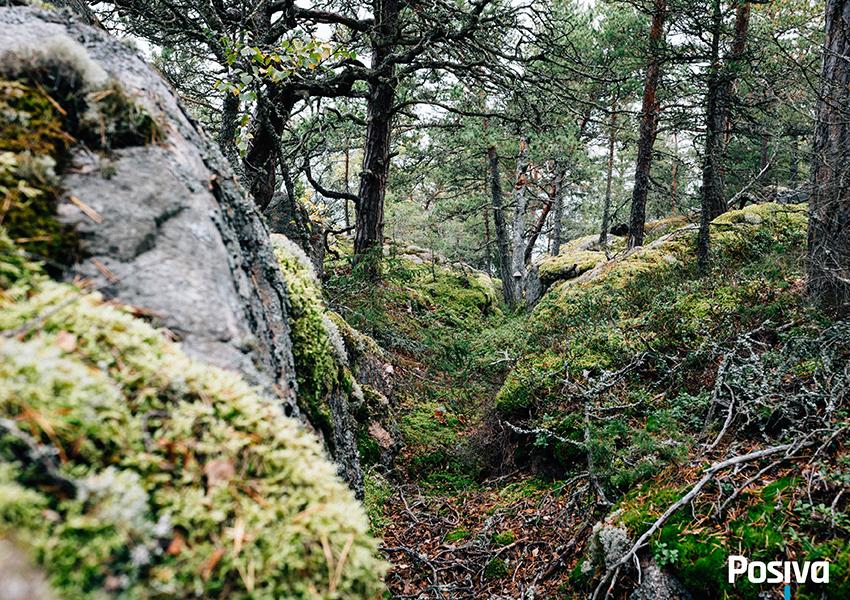 ‍